The miniature size and light weight make it a total game changer for travelers, busy moms and people on-the-go
Obvious Effect
With the dry and wet dual purpose mini iron, you can iron your clothes in a moment. The effect of removing wrinkles is great. It is suitable for children and adults' clothing. The heating temperature is 302°F, which can ironing perfectly without any damage to the clothes.can be used on silk, plush, wool, cotton, linen, polyester, nylon and other fabrics.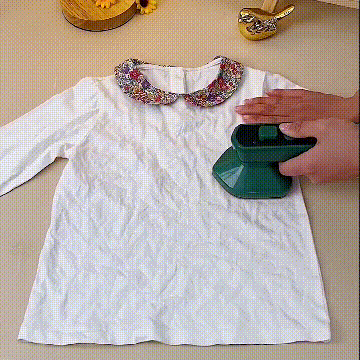 Titanium Plate
The iron uses a titanium soleplate, which has higher heat transfer efficiency than the traditional Teflon soleplate and heats up quickly. The 100mL water tank can continuously supply high-temperature steam, and the steam power of the iron will penetrate the fabric to achieve a good ironing effect.High-temperature strong steam can easily ironing clothes, curtains, sheets, pillowcases, etc., in particular, the need for vertical ironing clothes (such as suits, etc.)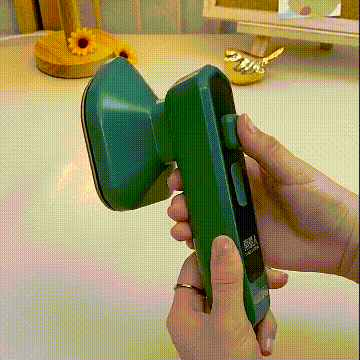 Lightweight & Portable
The mini electric steam iron weighs about 14 ounces and measures 7.1x3x3.4 inches, which does not take up any space. Lightweight and portable, it is a good companion for your travels and out goings. Suitable for vacation or business trip.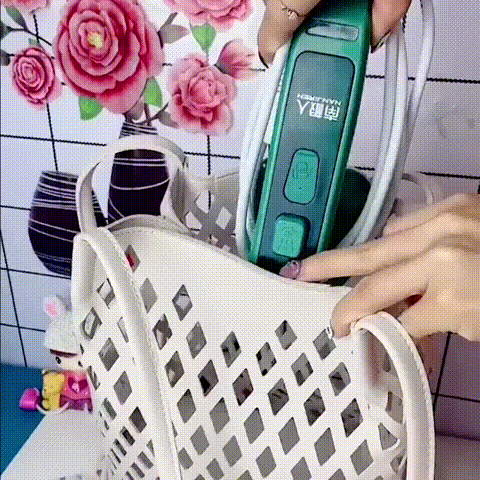 Specification
Name: Portable titanium mini ironing machine
Product size: 180 x 75.5 x 86(mm)
Product net weight: about 400g
Rated Power: 100W
Rated Voltage: 110V-240V
Rated Frequency: 50HZ-60HZ
Heating Temperature: 302°F
Water tank capacity: 100ML
Material: PC, PBT, Titanium Plate
Package: machine, heat insulation cover, storage box, power cable, a cup, manual.
How to Use
Open the water tank and add about 100 mL of water.
After pressing the power button, touch the spray button for spraying.
After turning off the spray, start ironing the clothes.